Staff
Darlene Lorentz
Physician Coordinator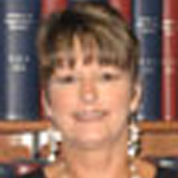 Darlene is in charge of scheduling appointments, surgeries and tests along with numerous other office duties. She has worked for orthopaedic surgeon practices specializing in total joint replacements for over twenty-four years. For the past twelve years she has had the privilege of working with Dr. Peters at the W. B. Carrell Memorial Clinic.
Mary Ellen Lehner, BS, RN
Nurse

Mary Ellen graduated from the University of Texas School of Nursing and has worked in nearly every branch of medicine from pediatrics to geriatrics. Working for Dr. Peters, she is a part of the team that answers questions pre- and post-operatively, oversees at home care, calls in prescriptions and acts as a liaison between Dr. Peters and the patients.
Katie Lehner
PA-C

Katie Lehner is a native of southeast Arkansas. She attended the University of Arkansas in Fayetteville where she earned her Bachelors degree in Biology. She then went on to Harding University in Searcy, Arkansas where she completed her Masters degree in Physician Assistant Studies in 2013. She joined the Carrell Clinic in 2014 to work for Dr. Paul Peters.
Katie is licensed by the Texas Medical Board and certified by the National Commission on the Certification of Physician Assistants.
In her free time, Katie enjoys spending time with her husband, the company of good friends, traveling, and being outdoors.